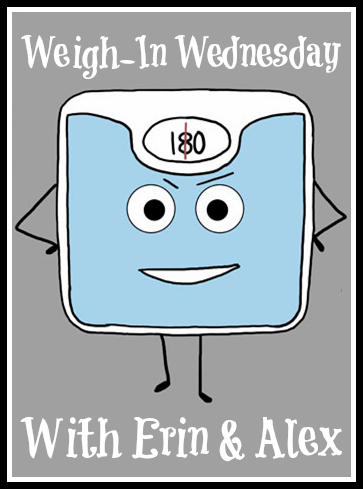 I'm down one more measly lb
Nothing to phone home about but I'll take it
Getting sick is seriously killing my weight loss goals
I just want to be healthy again so I can start kicking Operation Red Bikini into gear!
It was my bros birthday on Saturday which meant cake (I took a small piece, I swear!)
AND my SIL's birthay was yesterday which meant cake AGAIN (another small piece!)
It would just be rude to pass up someone's birthday cake you know... said no one ever
I've also been skipping breakfast lately
(Spare me the lecture, I know its the most important meal of the day)
I can barely drag my ass out of bed early enough in the mornings lately to even run a brush through my hair let alone have a meal
When I was on the first set of antibiotics I HAD to eat breakfast every morning when I took the medication
Since I've been off it I have only eaten breakfast on the weekend which by that time was more like lunch
The week that I was eating breakfast religiously was the week that I had my biggest loss
Somethings telling me I should start dragging my ass outta bed a little earlier...
Any fast (and healthy!) breakfast ideas ladies?!