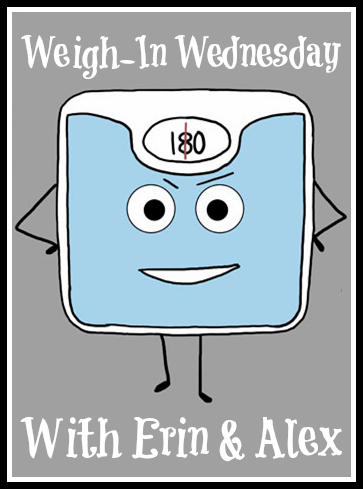 My weight stayed the same as last week. And I'm okay with that. What I wouldn't be okay with would be seeing that number go up. I'm not going to let not seeing a loss slow me down. I just have to have some faith that what I am doing is working and I will see some big results soon
______________

I took a rest day from the gym last night since there was a wind chill warning for the area and I didn't want to get frost bite from just walking back and forth to my vehicle AND my SIL wasn't going to chance the roads and come in again so I just did some ab work at home while I watched TV before bed

______________

My co-worker that works in my office with me brought me a Tim's XL French Vanilla Cappucino yesterday after her lunch break AND one of my good friends that works for me brought me some banana chocolate chip muffins. HELLO - do they not realize I am trying to stay away from all that?! I gave my muffins away to the co-worker that brought me the Tim's and I only drank half of the Cappucino so I didn't do too bad. The cappucino made me so full for the rest of the day that I could barely eat supper. I also recently went from drinking an XL coffee every morning to only drinking coffee on the weekends so I was wired all afternoon - I felt like I had ADD. Not good!

_______________

My cousin comes to work with me three days a week and on our drive home last night we made some exciting plans!:
We're going to Minneapolis in July for the Colo(u)r Run!
We're going to register asap so that there will be no backing out
I'm super excited- I want to do a 5K AND I've wanted to make a trip to Minneapolis for
forever
so we'll be hitting 2 birds with 1 stone
I priced out plane and train tickets and they are
expensive
so we will be driving the 9 hours instead which is actually a plus because we'll be able to bring more back with us (I plan on shopping til' I drop)
I'm trying to convince my bro, SIL , and sis to come too - And I'm really good at getting my way :)
It was Kates at
You Betcha Baby
that had posted about the Color Run and made me aware that it was going to be in the Twin Cities. Her and a few other bloggers are going to do it so I hope we'll be able to do a blogger meet up. And I definitely expect to meet up with
Kate
.
And dognap Cosmo
:)