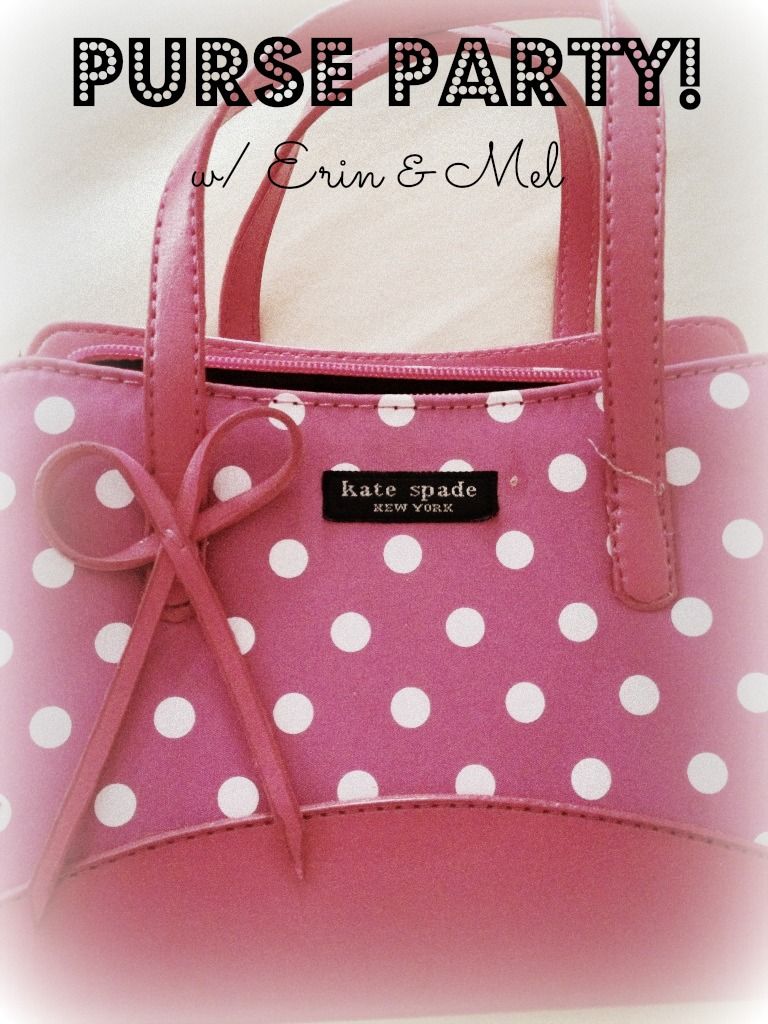 Let me start by saying I love link ups like this because I am the nosiest person EVER so this feeds my need to know EVERYTHING!
This is my baby - I've had her (yes, her) for almost two years and used her the whole time without switching. I'm a Coach addict. But I shop at the outlets where I can get a waaaaay better deal. This baby was originally $360 and I got her for $120 at the outlets. I LOVE a bargain. She's made of a shimmery/sparkly material and I absolutely love it. Ever since I bought her I've started building a family and now have a matching wristlet, cross body clutch, and mini wallet that I call her baby sisters
PURPLE on the inside (my favourite colour)
When I was in Hershey, PA last Summer I bought a new Coach purse at the outlets there and I have yet to take the tags off of it. I'm just not ready to switch this one out yet!
As you will see below she is usually completely filled and I'm constantly rummaging around trying to find something. I'm one of those people who always wants to be prepared so I always have tons of stuff in my purse - I could never carry a small purse or just a wallet
Here's a list of the contents:
Keys - I actually only use my car keys and the key to my office at work. The rest of my keys are useless but for some reason I keep them. I also have my swipe card for work, my gym pass, and a couple keychains on my keys so they take up a loooot of room in my purse
Bath and Body Works Warm Vanilla Sugar (my fav!) Hand Sanitizer
Colgate Wisps
OPI Avojuice Cran & Berry Hand Lotion
Blistex Medicated Lip Conditioner
Blistex Silk & Lip Protectant (my absolute favourite lip gloss- I usually stock up and have at least 10 at home)
Harley Davidson San Antonio Compact Mirror (Has been moved from purse to purse since I bought it in San Antonio at least 10 years ago)
Contacts Case
Advil
Tylenol Muscle Aches and Body Pain
VS Pink Body Splash
Tide To Go Pen
Guess Sunglasses
Vicks Vitamin C Drops
Camera
THREE Packs of Gum
Vancouver 2010 Olympic Mitts
Spa Gift Certificate
Wallet
Nail File
Kleenex
Notepad (my lifeline!)
Tampons
And the contents of my wallet:

Benefits Card
Debit Card
Sobeys Card
Global Payments Card
Air Miles Card
Visa
(Unactivated) Mastercard
Birth Control
$40 in $5 Bills
Sharpie Fine Tip Marker (the only 'pens' I will use)
Co-op Fuel Up To Win Game Pieces
Birth Certificate, Vehicle Info, Movie Gift Certificate, DQ Gift Certificate, A & W Gift Certificate, and a Starbucks Gift Certivcate
$20 in $10 Bills
Various Receipts (I hoard receipts - It's a problem)
Cheques and Chequebook
Flash Drives
And Twoonies, Loonies and other odd change
So as you can see she is mostly just filled with the basics, nothing crazy to see here. I'm excited to check out what everyone else carries for a purse and what's inside them!